Ceramic Pro Coatings
Buff Masters
Hand Car Wash & Detail Center
1202 S. College Rd., Wilmington, NC 28403
Corner of Wrightsville Ave. & S. College Rd.
Monday - Friday: 9am-5pm
Saturday: 8:30am-5pm
Packages Starting at Only $300!
Ceramic Pro is a glass shield for vehicles, boats, airplanes, RV's and more! It creates a permanent protection for any clear coat by forming a super slick hydrophobic surface that prevents dirt, tar, brake-dust & bird droppings from adhering to the surface. Water simply rolls off the surface, bringing dirt and grime with it (known as the Self Cleaning Effect). It's non-toxic and eco-friendly!
Ceramic Pro is now listed on CarFax, and can help raise the long term value of your vehicle. Buff Masters (aka Ceramic Pro Wilmington) is the only Ceramic Pro Auto Spa in the greater Wilmington area.

Introducing the Ultimate Armor Package
Buff Masters in Wilmington is a Ceramic Pro Elite Dealer. That's how we can offer the ONLY Full Vehicle LIFETIME Appearance Warranty!
For a Lifetime of Protection Against: Rock Chips, Scratches, Road Debris, Oxidation, Staining & Fading.
Watch The Video to See The Ultimate Armor Package!
Wilmington's Exclusive Certified Installer of Ceramic Pro Coatings
Buff Masters is an Authorized Ceramic Pro Installer operating as Ceramic Pro Wilmington and servicing the Wilmington NC, Wrightsville NC, Jacksonville NC, Goldsboro NC, Fayetteville NC, Raleigh NC, Durham NC, Cary NC and Myrtle Beach SC areas.
Ceramic Pro can be applied to many types of surfaces. Here are some of the categories where you can benefit from Ceramic Pro's hydrophobic technology.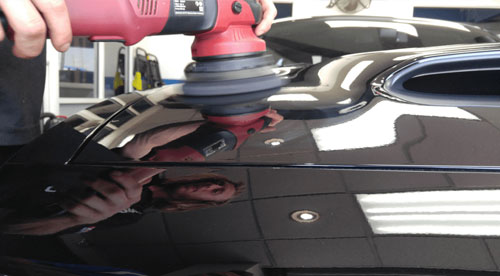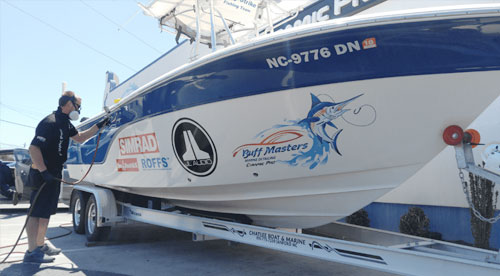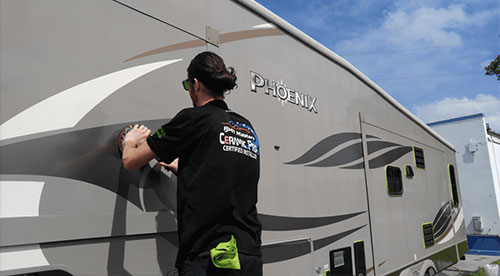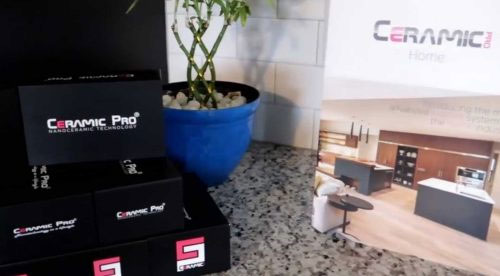 Full Detailing Services Available
Why Ceramic Pro on My Vehicle?
Ceramic Pro is a great investment! It will help protect the vehicles exterior and interior from deteriorating for a lifetime. The resale market value will be substantially higher as your vehicle maintains its original beauty, inside and out.
Once the Ceramic Pro coating is applied, you'll see a mirror effect. Glossiness & color depth incomparable to anything else! With proper maintenance, your car's finish will shine for many years to come.
The slickness of the coated surface doesn't allow dirt, brake dust or tar to stick to your car's paint, wheels or glass. This makes washing your vehicle much less labor intensive (even less frequent). Waxing is now obsolete.
The ultra slick surface will keep your vehicle looking glossy, without wax. Washing your vehicle will be much easier, faster, and less frequent as the hydrophobic surface resists water, dirt, grime and more! Keeping your automobile looking cleaner, longer.
Get a FREE Quote
Every vehicle or vessel is different and unique, but we'll give you an awesome FREE quote today!
Just fill out the form and we'll get back to you within a few hours (often minutes) with a friendly quote for your car, truck, SUV, RV, camper, boat, or marine craft.