Professional Boat Detailing
Buff Masters
Hand Car Wash & Detail Center
1202 S. College Rd., Wilmington, NC 28403
Corner of Wrightsville Ave. & S. College Rd.
Monday - Friday: 9am-5pm
Saturday: 8:30am-5pm
Boat Detailing
Wilmington, NC
Buff Masters Car Wash offers boat detailing and marinecraft detailing services to make your life on the water that more pleasurable!
The harsh marine environment can take a toll on your boat causing oxidation and corrosion. This will dramatically reduce the life span and the overall value of your boat. Buff Masters can help you protect your investment with our professional boat detailing service. We use top quality products that will make your boat look like new again and offer the most protection available against the harsh environment.
Because boats come in many different styles, sizes, and conditions we do not offer standard prices. We will be glad to meet with you and inspect your boat to determine exactly what your needs are, and the condition of your boat. Then we will customize a boat detailing package and price structure, specifically for your boat.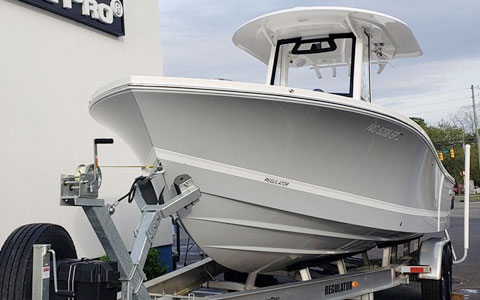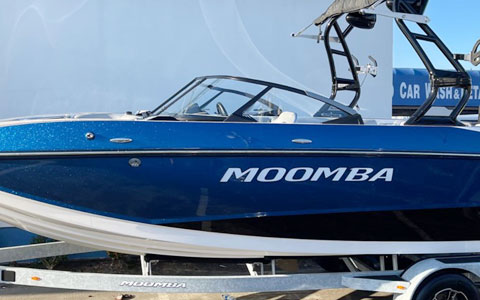 Enjoy Your Boat
Leave the Hard Work to Us!
Wash Downs starting at $2 per foot
Complete Detailing starting at $18 per foot
Fill out the FREE Estimate form below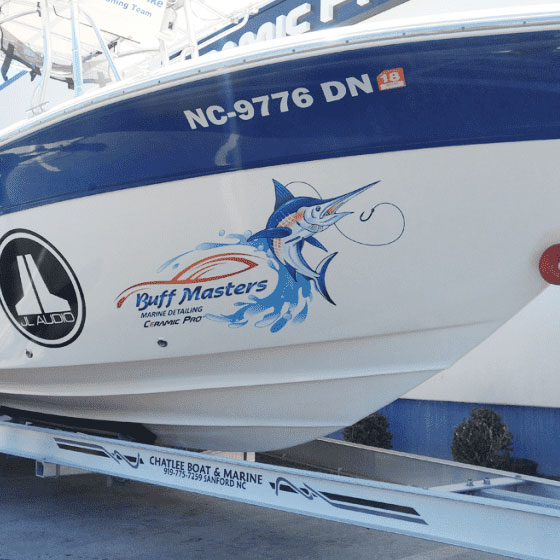 Boat Detailing Taken to the Next Level

Ceramic Pro for boats and marine craft is the next level in boat detailing protection. It's the perfect protection for boats & marine craft.
Ceramic Pro
can be applied to all surfaces, above and below the water line! The harsh conditions of the underwater environment are a well-known problem, Ceramic Pro protects against corrosion created by salt water and the fouling on the hull, caused by the accumulation of algae, shells, and even ocean debris.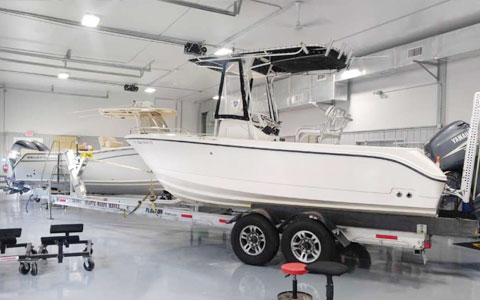 Ultimate Protection. Less Cleaning, More Fun!
Let's face it. Making a mess is fun! While cleaning procedures can be exhausting (and not very environmentally friendly). Ceramic Pro can change all of this! Its coating will make surfaces so repellent, that the cleaning process will no longer be problematic. You'll spend less time scrubbing and enjoy more time playing! Ceramic Pro, protecting boats & marine craft around world, non-toxic, eco-friendly, superior protection!
Get a FREE Quote
Every vehicle or vessel is different and unique, but we'll give you an awesome FREE quote today!
Just fill out the form and we'll get back to you within a few hours (often minutes) with a friendly quote for your car, truck, SUV, RV, camper, boat, or marine craft.