Window Tint for Home
Tinting the windows in your home offers several benefits for your comfort and safety.
Sun control that's right at home.
Buff Masters not only provides
window tint for your vehicles
, but window tint for home, too! We're certified installers of SunTek residential solar films.  Our window tint for home sets homeowners free to enjoy the uplifting effects of natural sunlight, without all the undesirable heat, glare and harmful UV rays that typically come with it.
SunTek
offers a variety of film configurations engineered with sputtered, hybrid and all-metal technologies. This provides options for solar protection level and ensures there is a look to fit every home's architecture and every homeowner's preference.
Because professional installation and lasting durability are also critical for ideal results, SunTek engineers products for both exterior and interior application, using corrosion-resistant configurations that don't require edge sealing when possible. All of SunTek solar film lines are backed by a manufacturer's limited warranty* as well.
*Certain restrictions apply; contact Buff Masters for details.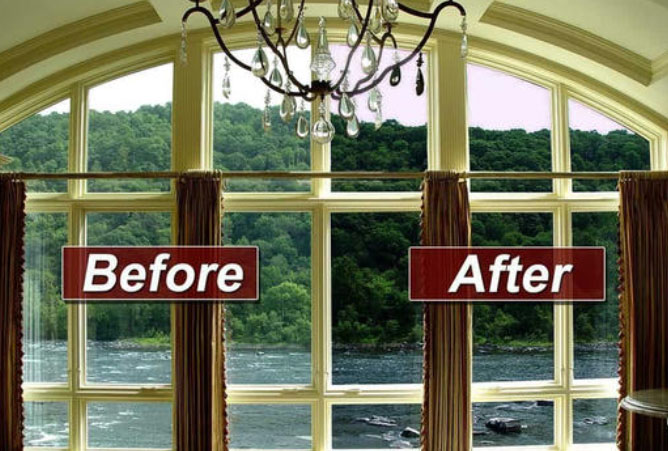 Flexible solutions engineered for results.
Buff Masters
offers a full array of innovative solar, security and specialty film solutions by SunTek for window tint for home.
SunTek
solar films are a modern, view-preserving alternative to window treatments. They improve the performance of glass by tempering the effects of the sun: helping to block UV rays and the sun's heat, and creating a better environment for electronic screen use.
Available with and without solar benefits, our security films help discourage break-ins and reduce accidents by helping to hold broken glass fragments in place.
Specialty films are suitable for privacy or decorative needs, with choices to fully or partially disguise views. Many of these products feature Designer Series Adhesive technology for installation ease and optical clarity.
Tinting the windows in your home offers several benefits for your comfort and safety.
Maintain desired temperatures throughout your home and remove hot spots.
For homes right on the street, home tint protects your family from onlookers and passersby
For very little investment you can improve your home's value
Reduce your family's exposure to harmful UV rays
Home window tint makes temperature control easier throughout your home, thus reducing your cooling and heating bills
Tinted windows are low maintenance and easy to clean
Windows that are tinted provide another level of security should the kid next door throw a baseball through your window
Get a free quote
on home window tint from Buff Masters today!
Get a FREE Quote
Every vehicle or vessel is different and unique, but we'll give you an awesome FREE quote today!
Just fill out the form and we'll get back to you within a few hours (often minutes) with a friendly quote for your car, truck, SUV, RV, camper, boat, or marine craft.