RV Detailing
Buff Masters
Hand Car Wash & Detail Center
1202 S. College Rd., Wilmington, NC 28403
Corner of Wrightsville Ave. & S. College Rd.
Monday - Friday: 9am-5pm
Saturday: 8:30am-5pm
Is your coach, camper or RV looking dull or dirty? The heat from the sun as well as the salt air can seriously wear away at your paints finish. Ultimately leaving behind a dull, hazy, oxidized surface. Avoiding this means proper detailing up to 3 times per year. But what if it's already gone too far, and oxidation has already formed? An RV is essentially a mini-house, and there is usually a LOT of surface to cover.
Let Buff Masters take care of your Recreational Vehicle detailing! We can correct & reverse oxidation, while polishing all painted & metal surfaces back to their original, glorious luster. Restoring that factory shine & beauty, while helping to maintain the long term value.
We offer a full line of professional RV detailing services to help you maintain a quality, beautiful looking exterior & interior. We'll even give you a free estimate!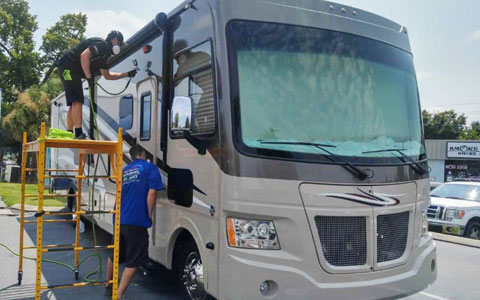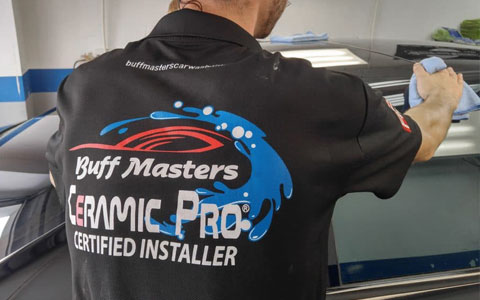 We Offer Professional RV Detailing Services
Buff Masters, conveniently located in midtown at the corner of Wrightsville Avenue and South College Road, is Wilmington's premier hand car wash and RV detailing center.
Our technicians can bring back like-new conditions on your Class A, B, or C recreational vehicle or camper. We use the highest quality Meguiar's Car Care products as well as the latest technology in equipment and processes. Our detailers are professionally trained to restore your vehicle to its former glory.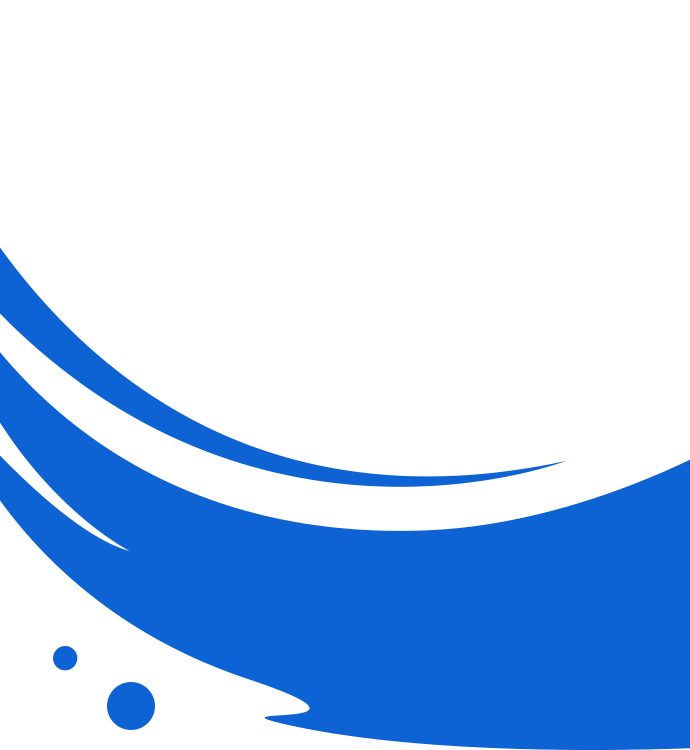 Full Detailing Services Available

Do you dread waxing and washing your RV (inside and out)? Has cleaning your Coach or Camper become a massive chore? Want to cut that cleaning time in half? What if you never had to wax again? How would you like to roll in to your next camping adventure and look like the cleanest rig on site? Check out the next level of RV detailing in Wilmington, NC —
Ceramic Pro
!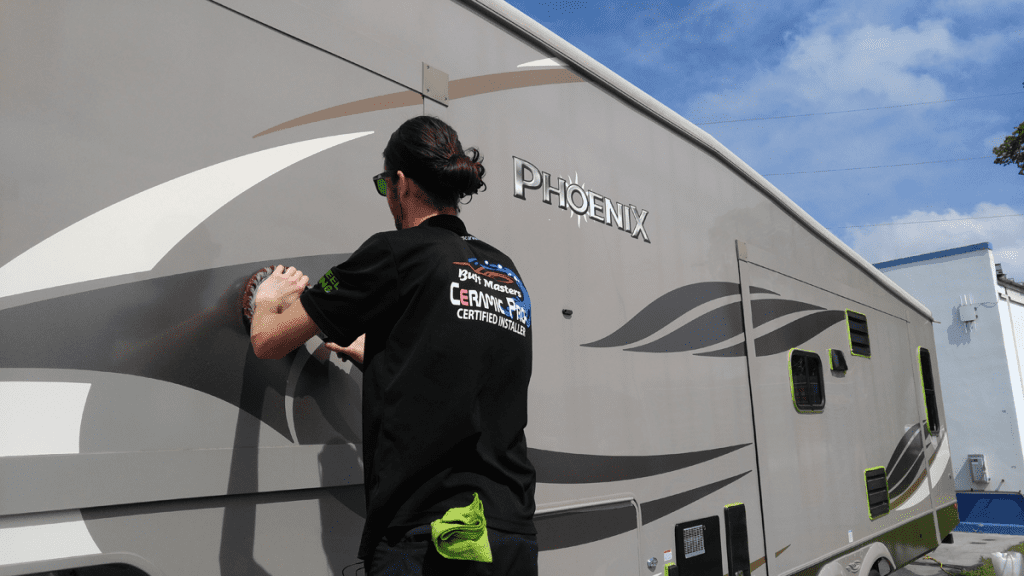 Ultimate Protection. Less Cleaning, More Fun!
Ceramic Pro can be applied to nearly every surface! It will eliminate the need for wax. Transform your cleaning time down to a minimum. Protecting exterior surfaces, while adding a deep glossy depth & shine like no other. Interior surfaces from seats, upholstery, counter tops, appliances and more can all be protected by Ceramic Pro.
Get a FREE Quote
Every vehicle or vessel is different and unique, but we'll give you an awesome FREE quote today!
Just fill out the form and we'll get back to you within a few hours (often minutes) with a friendly quote for your car, truck, SUV, RV, camper, boat, or marine craft.