Paint Protection Film
Buff Masters
Hand Car Wash & Detail Center
1202 S. College Rd., Wilmington, NC 28403
Corner of Wrightsville Ave. & S. College Rd.
Monday - Friday: 9am-5pm
Saturday: 8:30am-5pm
Protect Your Vehicle with Paint Protection Film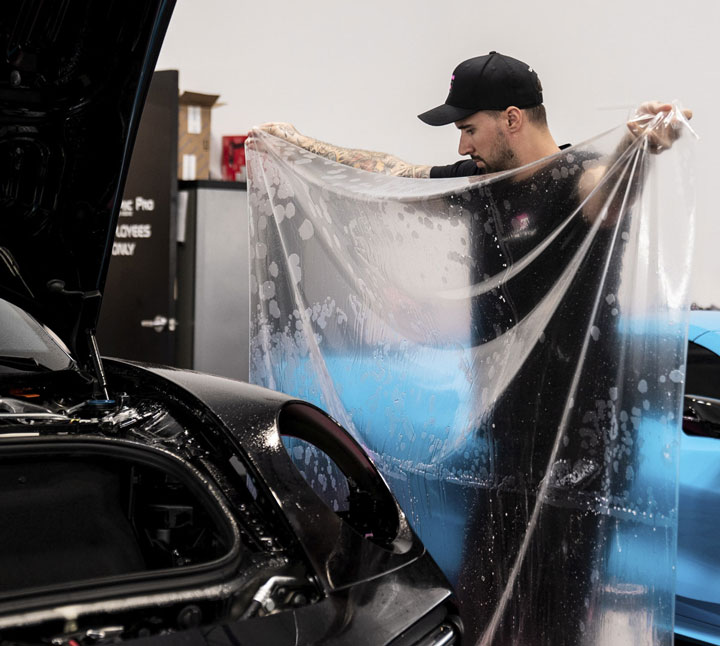 We're Professional Installers of PPF
When it comes to protecting your car, Buff Masters has you covered!  We offer the most comprehensive form of automotive paint protection on the market with Ceramic Pro's Kavaca and Suntek Paint Protection Film. Paint Protection Film (PPF) is a urethane film that is applied around a vehicle's exterior surfaces to provide the ultimate defense against environmental hazards.  PPF will help prevent etching, chemical stains, protect against oxidation, guard against rock chips,  and even self-heal from small scratches and disfigurements.

Kavaca is a highly advanced paint protection film, designed and developed by internationally renowned Ceramic Pro manufacturers NanoShine LTD. A high performance aliphatic polyurethane film, it is specifically designed to protect painted surfaces from abrasion, corrosion, chemicals and other types of physical damage. Given the film is coated with Ceramic Pro during production, it improves the overall visual appearance of any surface it is applied to. The Ceramic Pro pre-coating also helps reduce the cost of installation by removing the step of coating after the fact. This also ensures that maintenance can be done with Ceramic Pro Top Coat or Sport. The film is a results of many years of experience in the industry of surface protection. Extensive research has resulted in the formulation of a perfect PPF created to work with Ceramic Pro coatings to maximize the performance of our surface protection systems.



Suntek Paint Protection Film
SunTek Paint Protection Film Ultra is scientifically formulated to maintain the beauty and integrity of vehicle finishes for many years, in all kinds of weather. It's a combination of innovative film technologies that we stand behind with a 10-year limited warranty.
PPF Ultra comes in either optically clear high-gloss, so it disappears into automotive paint and can be used to create specialty effects. Our superior film is applied to the surface of the vehicle to create a barrier against water, insects, road debris, and other stains. With either finish, there are benefits of self-healing film and our proprietary HydroResist technology.
Our commitment to lasting results doesn't stop with film. SunTek's exclusive TruCut™ software makes installation a smooth process, with easy set-up and an extensive library of patterns to ensure film precisely fits a vehicle's contours.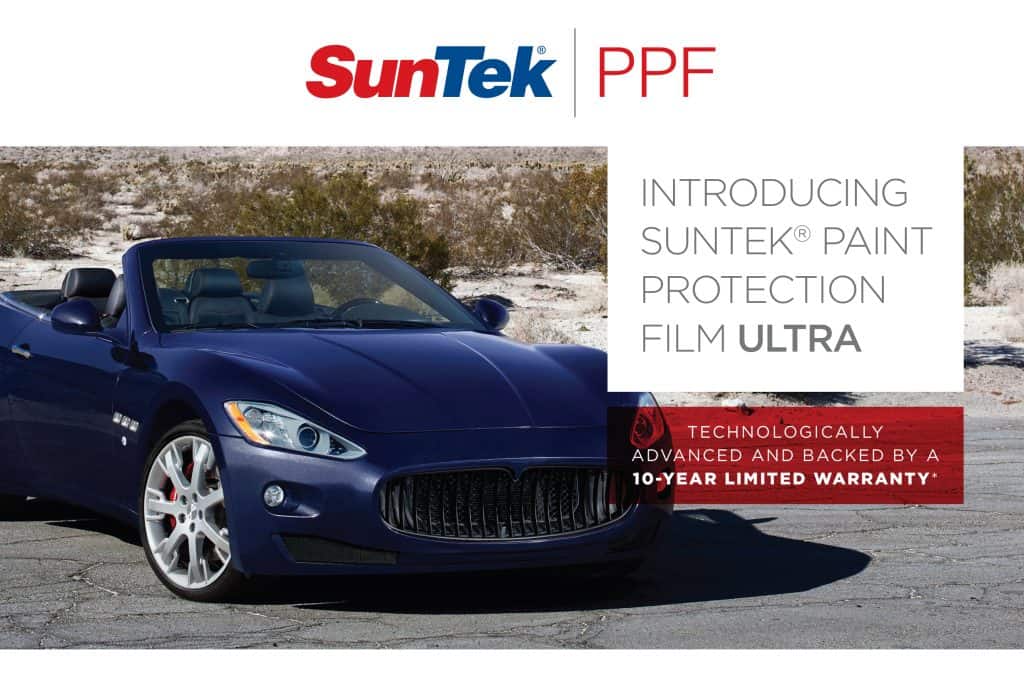 Get a FREE Quote
Every vehicle or vessel is different and unique, but we'll give you an awesome FREE quote today!
Just fill out the form and we'll get back to you within a few hours (often minutes) with a friendly quote for your car, truck, SUV, RV, camper, boat, or marine craft.