Professional Automotive Detailing
Buff Masters
Hand Car Wash & Detail Center
1202 S. College Rd., Wilmington, NC 28403
Corner of Wrightsville Ave. & S. College Rd.
Monday - Friday: 9am-5pm
Saturday: 8:30am-5pm

Car, Truck & SUV Detailing
Buff Masters Car Wash & Detailing Center offers express car detailing services to those that regularly maintain the quality of their car's interior and exterior. For more in-depth detailing, we offer complete interior and exterior detailing services as well as our Ultimate Detail Package. Buff Masters uses the highest quality Meguiar's Car Care products as well as the latest technology in equipment and processes. Our detailers are professionally trained to restore your vehicle to its former glory.
Interior Detail
Starting at $199.95
Carpets and Mats Steam Cleaned and Sanitized
Leather Cleaned and Conditioned
Upholstery Seats are Steamed Cleaned
Cracks and Crevices are Cleaned
Head Liner Cleaned
All Vinyl and Plastics Cleaned and Dressed
Vehicle Deodorized
*Price does not include Dog Hair removal or excessively soiled interior (Call for Pricing)
Exterior Detail
Starting at $149.95
Iron X Decontamination on Exterior
Clay Bar Treatment
Waxed with High Gloss 6 month Sealer Wax
*Additional Duel Action Polish and Full Paint Correction also Available (Call for Pricing)
Express Car Detailing Services
CarPro Reload Sealant
6 Month Protection. CarPro Reload nano-tech sealant. Price with purchase of any car wash.
Express Wax
Your vehicle is hand waxed with a high tech spray wax. Rated for up to 3 months of protection. Price does not include wash.
Clay Treatment & 6 Month Wax
Removes industrial fallout, brake dust, rail dust, and other contantments giving your paint a smooth as glass surface and sealed with a hand wax. *Price is subject to change depending on the condition of the vehicle.
Rim Polish - Starting $10 Per Rim
Brings back mirror like shine to chrome rims and other types of rims. Price is subject to change depending on the condition and type of rim.
Carpet/Mat Steam Cleaning
All mats and carpets are steam cleaned and deodorized. *Extra soiled / large amounts of pet hair are extra.
Express Upholstery
Removes much of the dirt, dust, and allergens that are in the cloth seats. Leaving a fresh clean smell and cleaning looking seats!
Leather Seat Clean & Condition
Leather seats are cleaned with a safe neutral ph cleaner, and then conditioned with a leather treatment. This helps protect against cracking/drying leather seats.
Express Vinyl / Plastic
Vinyl and Plastics like vehicle dash, door panels, and center console cleaned with a mild neutral PH cleaner and this dressed in a water based UV protectant.



Full Detailing Services Available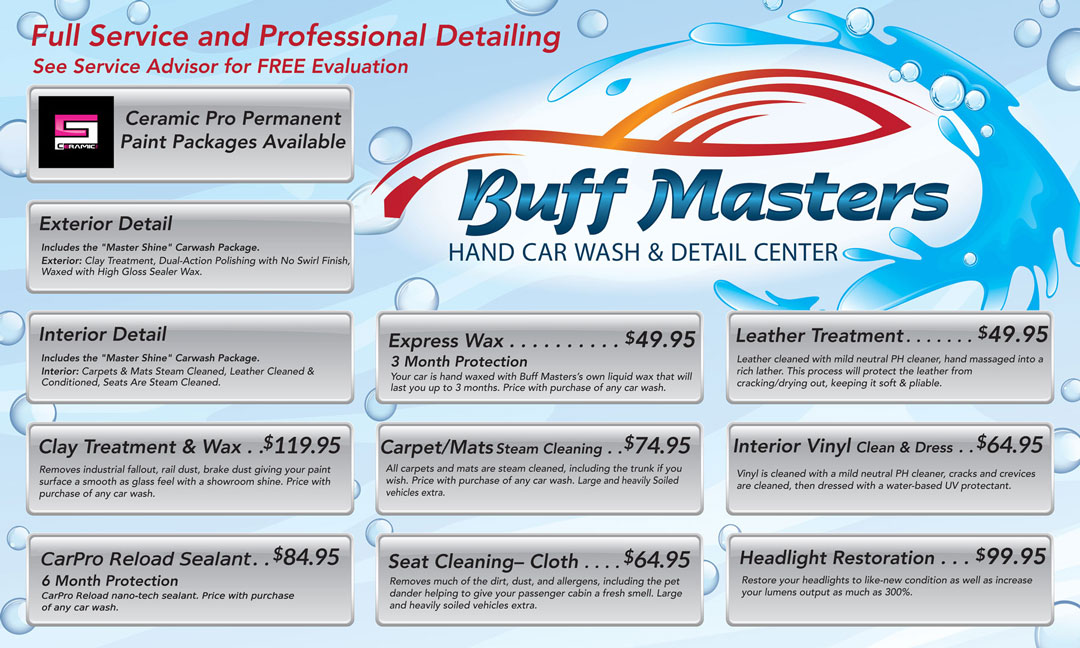 We Offer Professional Car Detailing Services & More
Buffmasters Car Wash offers more than professional car detailing services.We're the exclusive Certified Installer of Ceramic Pro Coatings in Wilmington, NC.
Ceramic Pro is a glass shield for your vehicle! Creating a permanent protection for any clear coat by forming a super slick hydrophobic surface that prevents dirt, tar, break-dust & bird droppings from adhering to protected surfaces. Water simply rolls off the surface, bringing dirt and grime with it (known as the Self Cleaning Effect). Non-toxic and eco-friendly!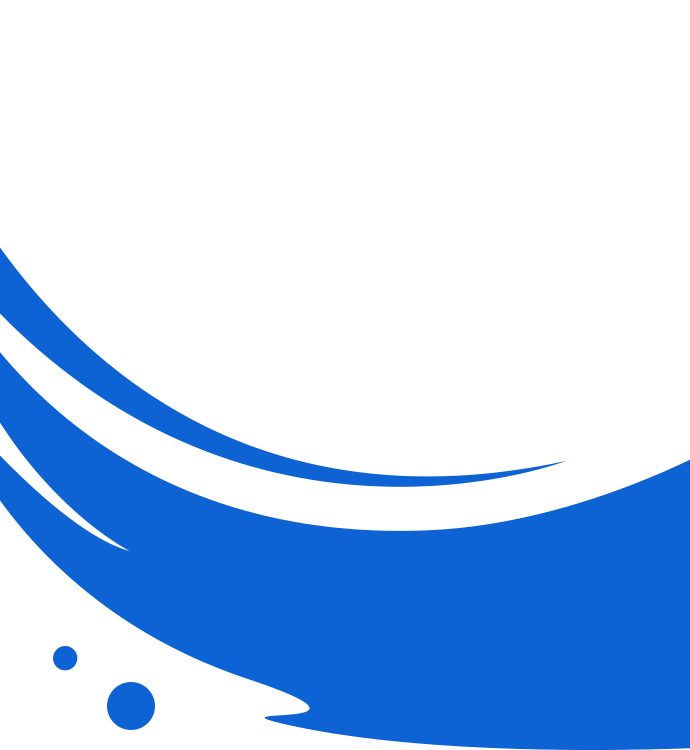 Get a FREE Quote
Every vehicle or vessel is different and unique, but we'll give you an awesome FREE quote today!
Just fill out the form and we'll get back to you within a few hours (often minutes) with a friendly quote for your car, truck, SUV, RV, camper, boat, or marine craft.